Just Your Typical Oregonian Tech Nerd Dad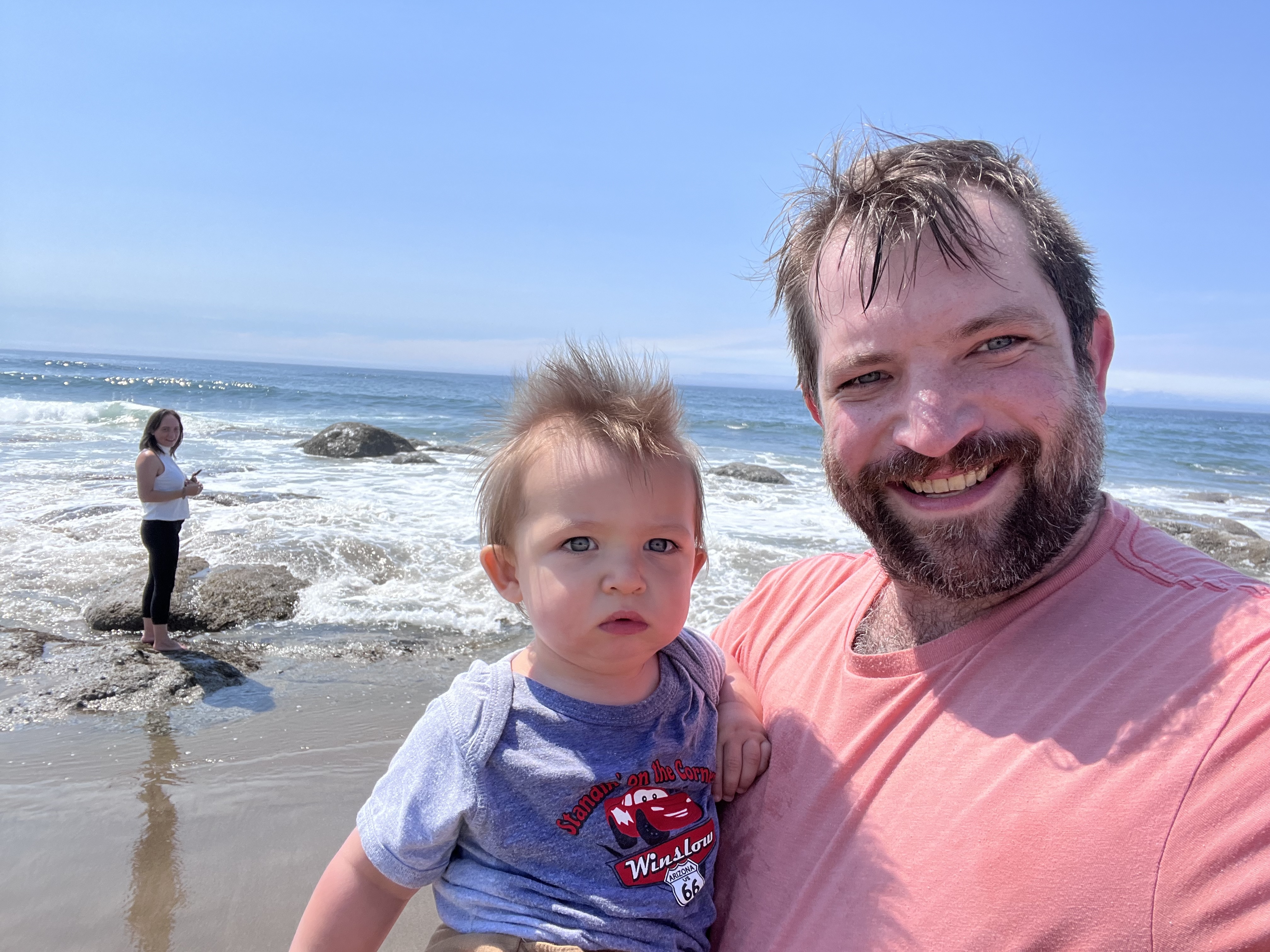 About Me
Hey there, I'm Joshua. I've been messing around with computer programming since I was a kid, always curious about how things work. My path has been shaped by a mix of boredom, the drive to do things a bit better, and an eye for the new and shiny.
A Devoted Father and Adventure Seeker
Outside of coding, I'm just a dad chasing after my energetic one-year-old, Bowie. Together with my amazing partner Alex, we enjoy the simple stuff - like family trips to the park or just taking in the beauty that's right on our doorstep. (Or somebody's doorstep, at least.)
I'm big into cycling, often found pedaling around Portland's scenic trails, clearing my head and gearing up for whatever tech challenges come next. While I might daydream about going back to the gym to rock climb, or nostalgically think about my old tennis days, I'm all about enjoying what comes my way.
Tech Tinkerer at Heart
On the side, I love messing around in my home lab. It's decked out with a Proxmox setup and all sorts of gadgets like Mikrotik, Ubiquiti, and a bunch of micro computers. Building race drones is another hobby I've picked up; it's a cool way to blend my love for tech and speed, and there's nothing like the rush of seeing a new creation take to the skies.
Get in Touch
Whether it's a collaborative project or a casual bike ride around Portland, I'm always open to connecting with like-minded individuals.